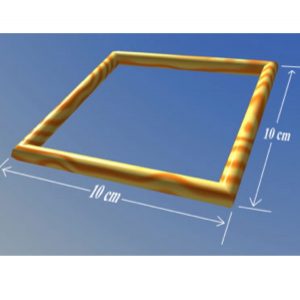 This stand is made from cylindrical wooden dowel of diameter 1 cm joined at the corners with 45 degree mitres.
The external dimensions of the stand are 10 cm by 10 cm.
What are the volume and surface area of the stand?
The sketch below shows how I marked out the dowel before cutting it. What length of dowel do I need to make this stand?
Find a formula linking the volume, radius and external edge measurement of the stand.
South Africa COVID-19 News

Login