Currently viewing the tag: "Surface area"

Find a cuboid (with edges of integer values) that has a surface area of exactly 100 square units.
Is there more than one?
Can you find them all?
Can you provide a convincing argument that you have found them all?
Click here to download the CUBOIDS worksheet.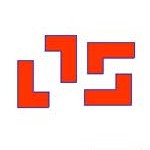 Make enlargements of the coloured shapes by fitting together four identical smaller shapes.
How much longer are the edges (the linear scale factor of the enlargement)?
How much bigger is the area (the area scale factor of the enlargement)?
Now look at the illustration of the 3-dimensional solids. One is […]
Continue Reading

→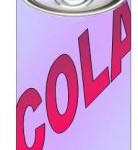 An aluminium can contains 330 ml of cola.
If the can's diameter is 6 cm what is the can's height?
Suppose the can's height is 10 cm, what does the diameter have to be?
Which of these two cans uses the least aluminium?
If you could choose any diameter which dimensions for the can […]
Continue Reading

→
South Africa COVID-19 News

Login