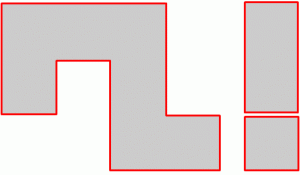 In how many ways can you fit all three pieces together, edge to edge, to make shapes with line symmetry?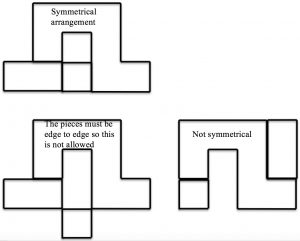 Click here to download a sheet so you can cut out your own pieces and try different arrangements.
The first of these examples shows a symmetrical arrangement, the second is not allowed because the pieces are not placed edge to edge and the third is not symmetrical.
Click here to download Notes for Teachers.
This problem is adapted from the NRICH task Reflecting Squarely with permission of the University of Cambridge. All rights reserved.
See nrich.maths.org/1840 for more about this problem.
South Africa COVID-19 News

Login