Currently viewing the tag: "Symmetry"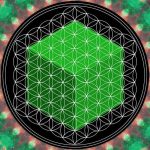 Describe the picture? What do you notice? Talk with your friends about it. What shapes can you see in it?
Describe the different symmetries. Draw the picture yourself. Draw your own designs using this idea. Can you explain how this 2-dimensional picture appears to show a 3-dimensional object?
You could use paperclip […]
Continue Reading

→