You will need to download and print out this jigsaw (or draw the pieces on squared paper), and cut up the pieces into squares (don't cut along the diagonal lines!).
Now try to put the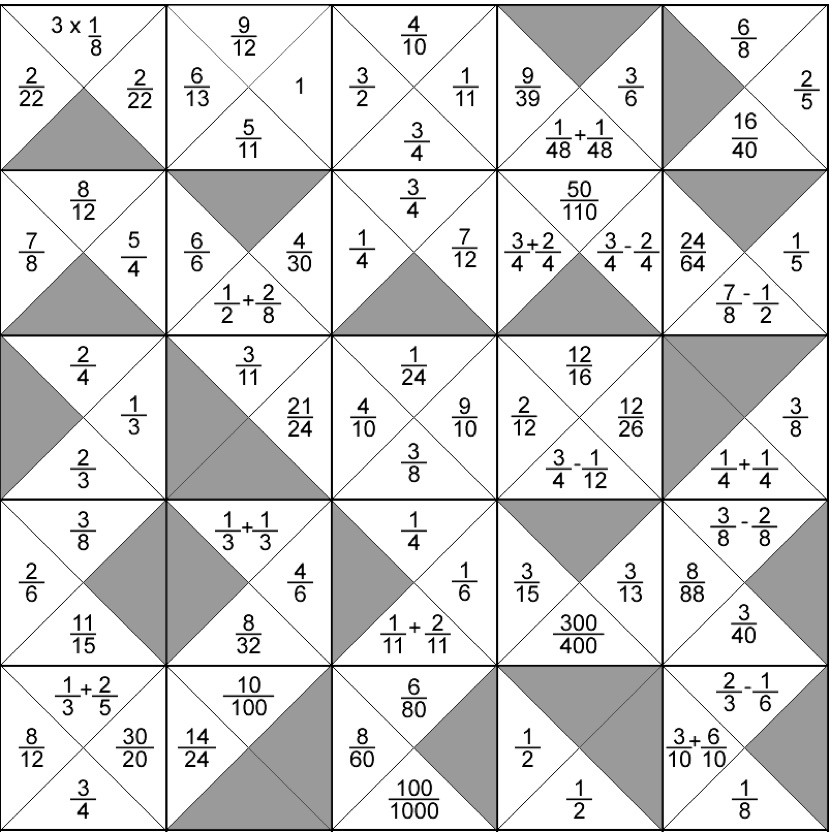 square pieces together without rotating any of them (so that in the finished jigsaw all the numbers are the right way up). Two pieces may only go next to each other if the edges that touch contain fractions that are equivalent.
You may like to create your own similar puzzle, perhaps with 9 squares, or filling in the blank version that you can download here.
You can download the free Formulator Tarsia software and create a variety of your own mathematical activities including jigsaws, dominoes and card sorting activities.
Click here to download the FRACTIONS JIGSAW worksheet.
Click here
to download the AIMSSEC Notes for Teachers here.
This activity is adapted from the NRICH task
Fraction Jigsaw
with permission of the University of Cambridge. All rights reserved.
South Africa COVID-19 News

Login