Currently viewing the tag: "Similarity and enlargement"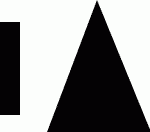 The picture shows some shadows cast by solid (3 dimensional) objects as well as some flat (2 dimensional) shapes.
Describe 3D objects that could have made these shadows. There is more than one answer for each shadow.
Can you draw different shadows that could be made by the same objects?
What sort of shadows […]
Continue Reading

→
South Africa COVID-19 News

Login