Currently viewing the tag: "Sequences"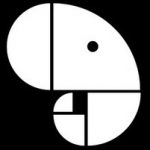 Start to explore ideas of Fibonacci numbers and the golden ratio by copying the picture and drawing this spiral. Watch this inspirational video.
Then create your own elephant. The numbers in the centres of the squares give the radii of the quarter circles that you need to draw.
Continue Reading →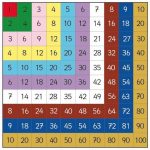 What patterns do you notice in this table?
Continue the patterns to fill the empty squares.
Write a list describing all the patterns that you see.
What do you notice about the numbers on squares of the same colour?
Would the patterns […]
Continue Reading

→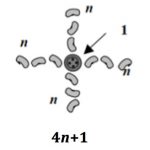 How to use beans, stones and other objects to form pattern sequences and to develop an understanding of algebraic formulas.
Click here to download a PDF with all you need to run your own professional development workshop.
Continue Reading

→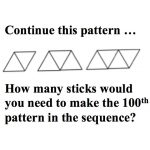 Copy this pattern. You could use toothpicks or paper sticks or draw the pattern on isometric paper (download here).
Make or draw the next 3 patterns in the sequence. How would you explain to someone else on the telephone how to do this  when you could not point to the diagram?
[…]
Continue Reading

→
This square of squares pattern has edge length 5 squares. You could make this pattern with 48 matchsticks.
Work out the number of edge squares and the number of lines (matchsticks) needed to make the pattern with: side length 6, side length 25, side length 100, side length n.
Click here […]
Continue Reading

→
South Africa COVID-19 News

Login