Currently viewing the tag: "Cosine rule"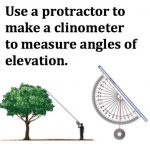 This guide offers many suggestions for practical surveying tasks that can be done without needing any expensive equipment. Applications of trigonometry include measuring the length of your shadow and relating this to the angle of elevation of the sun and the time of day, measuring heights of buildings, trees and towers, navigation, […]
Continue Reading

→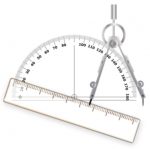 The area of triangle PQR is 3√3 square centimetres. Angle PRQ is 60 degrees and RQ is 4 centimetres longer than PR.
Find the length of PQ.
Draw ΔPQR accurately.
Calculate all the angles in the triangle.
Continue Reading

→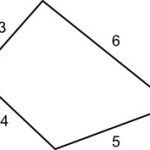 Four rods are hinged at their ends to form a convex quadrilateral with sides of length 3, 4, 5 and 6 (in that order). Investigate the different shapes that the quadrilateral can take if the polygon is always convex.
How do the angles change as the bendy quad changes shape?
Can any […]
Continue Reading

→