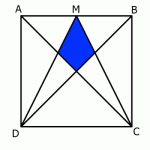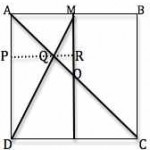 ABCD is a square with edge 1 unit. AM=MB and O is the centre of the square.
Find the area of the kite.
Can you find this area by more than one method?
Click here to download the KITE IN A SQUARE worksheet
Click here to download the KITS IN A SQUARE Home Learning Guide.
Click here for the Notes for Teachers.
This problem is adapted from the NRICH task with the same name permission of the University of Cambridge. All rights reserved.
South Africa COVID-19 News

Login