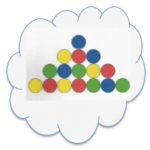 This is a game for 2 players. You should have 16 objects.
Arrange the objects in 4 rows with 7 on the bottom row, then a row of 5, then 3, then 1 at the top.
Players take turns to choose a row and to remove any number of objects from that row.
[…]
Continue Reading

→