Currently viewing the tag: "Transformations"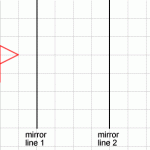 You might like to copy the diagram onto squared paper to help you with this problem.
Reflect the flag in the left-hand mirror line, and then reflect the image you obtain in the right-hand mirror line. Can you describe the single transformation that takes the first flag to the last flag?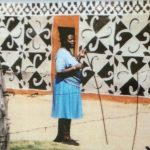 The wall painting on the house in this photo shows geometric transformations.
Assuming that the parts of the design that look the same are identical and that they only appear different because of the perspective in the photo, describe in detail all the transformations and symmetries that you see in the different […]
Continue Reading

→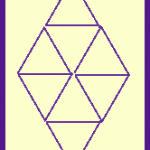 Sixteen matches are arranged in the pattern shown.
Can you produce a pattern with exactly four triangles by removing 4 matches? Can you do this in more than one way?
How many triangles can you see in this pattern?
What symmetries do you see in the pattern?
The triangles […]
Continue Reading

→