Currently viewing the tag: "Quadratic equations"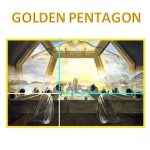 Find all the angles in the diagram and mark each set of equal angles in a colour for that set.
Let AE = 1 unit and BE = x units.
Which triangles are isosceles?
Which triangles are similar?
Use similar triangles to give an equation for x and solve the equation.
[…]
Continue Reading

→
South Africa COVID-19 News

Login