Currently viewing the tag: "Position and movement"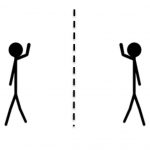 What do you know about robots? What are drones?  Are driver-less cars actually robots? What do you think about robots that move around warehouses to pick up and carry loads from place to place, about robots that mow lawns and clean floors and about robots that control complicated machinery in factories?
Continue Reading

→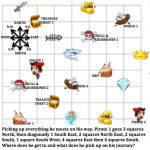 3 squares North,
then diagonally 1 South East,
2 squares North East,
2 squares South,
1 square South West,
4 squares East
then 4 squares south.
Where does he go to and what does he meet on his journey?
Using the 8 compass directions describe a route for Pirate […]
Continue Reading

→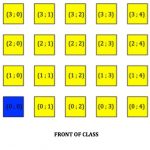 If you are at row 0 column 1 (0 ; 1)  how many columns do you go across and how many rows back would you go to get to row 2 column 4 (2 ; 4)?
Give directions for getting from row 1 column 0 (1 ; 0) to row 2 column […]
Continue Reading

→