Currently viewing the tag: "Parallels"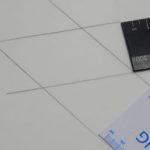 We take it that you know that in a parallelogram both pairs of opposite sides are parallel.
In this investigation you will discover some other properties of parallelograms.
Step 1: Use two rulers with different widths to draw a parallelogram on tracing paper or baking paper.
Make sure that it is not a […]
Continue Reading

→