Posts by: Barrie Barnard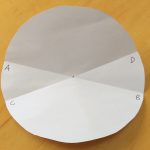 Activity 1: Finding the centre of the circle                        
You will need a cut-out paper circle (about 12cm diameter).
Use a circle that does not show the centre. Fold your circle along a diameter. Mark the ends A and B. Now unfold your circle and then fold again along a different diameter and mark the […]
Continue Reading

→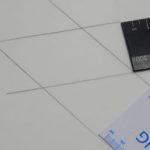 We take it that you know that in a parallelogram both pairs of opposite sides are parallel.
In this investigation you will discover some other properties of parallelograms.
Step 1: Use two rulers with different widths to draw a parallelogram on tracing paper or baking paper.
Make sure that it is not a […]
Continue Reading

→