Currently viewing the tag: "Envelopes"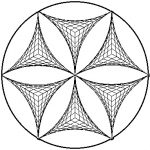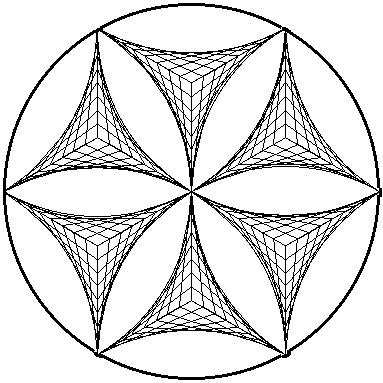 1. ENVELOPE PATTERNS WITH STRAIGHT LINES
These straight lines form a family and the curves that you see, called envelopes, are tangent to each line in the family.
Draw two base lines and mark the same number of points at equal distances along each line. Join the outermost point on one base […]
Continue Reading

→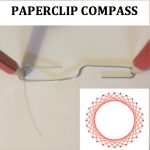 The picture shows you how to use a paper clip to draw circles. You just need to open out the paper clip as shown,
Draw a circle and mark 24 points equally spaced around the circumference. To do this, draw a circle and mark the centre, and mark your first point on […]
Continue Reading

→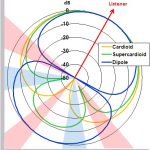 Cardioid technology is used in microphones and speakers. Cardioids appear in the motion of planets and in many other ways. See this YouTube video.
To draw a cardioid, first draw a circle, then carefully mark 36 points around the circle at 10 degree intervals and number the points n = 0 […]
Continue Reading

→
South Africa COVID-19 News

Login