Currently viewing the tag: "Limits"

There are many investigations and projects you could do based on the Sierpinski Tetrahedron.
For a start: how many small tetrahedra, like the blue model shown, were used to make the 6.5 metre high red balloon model shown below.
The smallest tetrahedron  (Stage 0), the blue model,  is made from 6 balloons, each […]
Continue Reading

→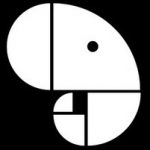 Start to explore ideas of Fibonacci numbers and the golden ratio by copying the picture and drawing this spiral which is made up of quarter circles. Watch this inspirational video.
Then create your own elephant. The numbers in the centres of the squares give the radii of the quarter circles […]
Continue Reading

→
South Africa COVID-19 News

Login