Currently viewing the tag: "Limits"

In March 2014 and February 2015 Bubblz the Mathematical Clown and the Pyraloons built Guinness World Record breaking Balloon Model Sierpinski Pyramids to raise funds for AIMSSEC. The photo shows the triumphant team in a shopping mall in Cambridge, UK and their 6.5 metre high pyramid.
The smallest pyramid is made from […]
Continue Reading

→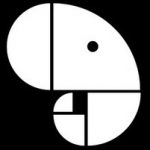 Start to explore ideas of Fibonacci numbers and the golden ratio by copying the picture and drawing this spiral. Watch this inspirational video.
Then create your own elephant. The numbers in the centres of the squares give the radii of the quarter circles that you need to draw.
Continue Reading →
South Africa COVID-19 News

Login