Currently viewing the tag: "Comparing and ordering numbers"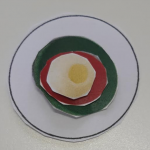 Chloe decorated 12 biscuits to take to her friend's Birthday party.
She lined them up and put green icing on every second biscuit.
She put a red cherry on every third biscuit and a white chocolate button on every fourth biscuit.
How many biscuits had no decoration? How […]
Continue Reading

→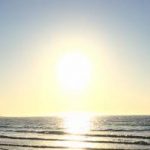 Put these temperatures in order from the coldest to the hottest:
–   Boiling water –   Normal temperature of human body –   Ice –   The sun –   Water in a swimming pool –   Temperature in the shade on a hot summer day.
Continue Reading

→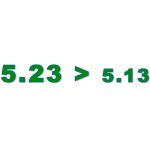 Use the symbols    >     <     1     1     2     3  in the boxes to make correct number sentences.
For example 5.12 < 5.13 is correct and 5.21 >5.23 is wrong.
How many different sentences can you make?
How will you know when you have found them all?
Click here […]
Continue Reading

→
South Africa COVID-19 News

Login