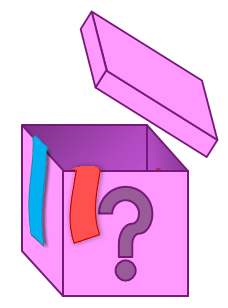 Najwa and Zuki play a game.
They put two red and two blue ribbons in a box. They pull out two ribbons at the same time without looking at the colours.
Najwa wins if both ribbons are the same colour.
Zuki wins if the two ribbons are different colours.
Is this a fair game?
List all the different possible events that can happen each time you play this game, for example (red and red) …
Now suppose that you change the game so that there are two red and four blue ribbons in the box? Is this a fair game? Why or why not?
Click here to download the Notes for Teachers – In a Box
Also see www.nrich.maths.org/919