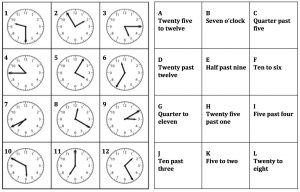 Match the times shown on the clocks to the times given in words.
Put them in order.
Pick 3 of the times, perhaps your favourite times of day. Make up a story about what happens at those times.
Download the clock cards here and the times in words cards here.