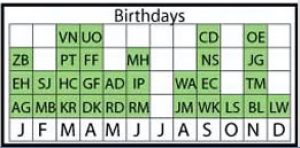 Class 4 have made a bar chart showing the months of their birthdays.
Which is the month with no birthdays?
Which months have four birthdays?
How many children are in the class?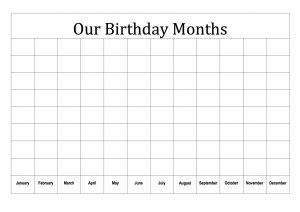 Make a birthday bar chart for your class by writing your name or initials in one of the boxes in the column for your birth month in this chart.
Click here to download a bigger chart.