This topic contains 1 reply, has 3 voices, and was last updated by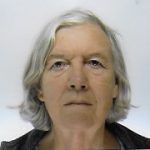 toni 7 years, 6 months ago.
Author

Posts

16 March, 2012 at 21:17

#1024

toni

Keymaster

Please post comments about the AIMING HIGH problems in the comment boxes underneath the problem concerned, not in this forum.

Try to use capital letters correctly to start sentences and names and otherwise use small letters.

30 March, 2012 at 13:42

#1141

Zucket Mpisane

Member

Even my learners on that grade have the same problem as yours but i decided to draw the table of tens and units so that they must not get confused when they reach to the answer,thank u.

Author

Posts
The topic 'square multiplication' is closed to new replies.