This topic contains 1 reply, has 3 voices, and was last updated by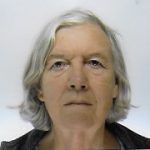 toni 7 years, 6 months ago.
Author

Posts

24 February, 2012 at 23:03

#895

toni

Keymaster

BUCKY BALLS

What you are asking about Phindy is often called a bucky ball after someone called Buckminster Fuller. The surface made with hexagons and pentagons occurs in carbon atoms and has applications to building geodesic domes.

You can make the bucky ball from any scrap card. With learners I have made a large one using card from the boxes that paper for the photocopier comes in. You need 12 pentagons and 20 hexagons. As a class project and to share the work you can get each learner to construct a pentagon or a hexagon (with flaps) accurately using ruler and compasses. Then the model can be put together either using rubber bands around the flaps or using fast setting glue and a stapler. This costs next to nothing.

See this document.

A more expensive solution is a kit called GeoGenius (see http://WWW.GEOGENIUS.CO.ZA). This has card polygons already cut out for you and the models can be put together using rubber bands.

26 February, 2012 at 23:06

#898

Phindy Simani

Participant

Thanks Toni for your advice. I think I will try to make the soccer balls using cardboard.

19 March, 2012 at 09:24

#1030

Nandi Magxiva

Participant

I have seen the Geogenius Kit at Grahamstown in the Science Festival it is not expensive, one is R150 and the other is R350.I think you can afford it. There is a lot of material there that you can use in your class.

7 May, 2012 at 15:51

#1502

toni

Keymaster

The good thing about the Geo-genius material is that learners can quickly make 3D models. The material consists of polyhedral shaped card with flaps and rubber bands. Once you have finished with the models they can be dismantled and the materials can be stored for use in another lesson.

Author

Posts
You must be logged in to reply to this topic.