This topic contains 1 reply, has 19 voices, and was last updated by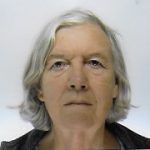 toni 6 years, 2 months ago.
Author

Posts

3 July, 2013 at 10:49

#2655

toni

Keymaster

Please remember that AIMSSEC has a very small staff and very little money. We do our best to raise bursaries so that teachers from all parts of SA can come on our courses. THIS ONLINE NETWORK is the place for us all, teachers at primary, secondary and tertiary levels, to meet and talk about teaching and learning mathematics.

8 July, 2013 at 14:19

#2653

Anonymous

I think if the schools / local / regional / district / provincial education offices can have access to this website, definitely becoz of the mass / number of south african educators', surely this will get the support in terms of numbers as this will benefit most educators' and learners'.

Toni & your team must try to rotate / circulate this course around these provinces especially the disadvantaged ones. Hope & Surely the educators' & learners' will benefit from this programme

9 July, 2013 at 12:41

#2666

Jalamba Mjulwa

Member

I think if Tony @ your team you can exhaust your self as you do , the teachers that is us can support the programms you offer on us that how to use the websites in teaching and learning, more can see the value of your project because the country can produce a good results.Really I see the aimssec team is realy working, a lot of information we get here if we can use it effectively, the project can got more money.

9 July, 2013 at 12:44

#2670

Bulie Langman

Member

I think one other thing that needs to be stressed here by Toni and her team is the serious involvement of our District offices as theses are people giving direction in education at our local levels. They themselves must ensure that they make information about the course available to educators as they have access to all educators, by so doing this will ensure that there is absolutely no teacher who is left behind and again Toni your office must function properly because some teachers in our District do state some confusions when they are suppose to attend these workshops and hence get dissappointed.

9 July, 2013 at 16:24

#2678

Maclean Dakada

Member

First the teachers had a challege of IT and that took some time to overcome. Steadly but sure teachers are getting there.The more we encourage eacher other to use internet the better.Most of the teacher are now on social networks which I view that as a positive step towards the use of internet and online websites. I wannt to believe that we should start small. Encourage one another to use those cellphones that allow internet and communicate more on the social networks and that would then help us to use this website much more fruitful.

9 July, 2013 at 16:27

#2680

Ntombi Mbembetshu

Member

I THINK WE CAN MAKE THIS ONLINE COMMUNITY BETTER IF WE CAN BE GIVEN A TIMETABLE TO ENTER ON AIMINGHIGH MAYBE ONCE A WEEK AT A SPECIFIC TIME FOR EXAMPLE DURING WEDNESDAYS AT 9pm.BY THAT TIME MOST OF PEOPLE ARE RELAXED JUST 5MIN BEFORE YOU SLEEP MAKE SURE YOU COMMENT ON ONLINE ACTIVITY.SO THEN WE WILL GET USED ON LOGGING IN AND THEN WE WILL BE ABLE TO START OUR OWN CONSERVATION AND HOW TO ASK PROBLEMS THAT WE HAVE ON OUR MODULES.

9 July, 2013 at 16:28

#2681

Mbikazi Nkonzo

Member

Ithink every teacher have a cellphone,she/he must use it fruitfully by sharing ideas and challenges with other teachers and gain a lot from others i.e knowledge skills and strategies on how to teach mathematics in our classroom which is a challenge we have in our schools

10 July, 2013 at 12:47

#2685

Nelisa Nakase

Member

I have had difficulty in logging in to AIMSSEC, I don't know what the problem is, but one day I went to the Internet cafe with another AIMMSEC student and we could not get through. Even on my cell phone I can't get through but with my gmail address I get all my emails and respond to them. Sometimes the computer will say I am not permitted to take part in the discussion when I want to respond or start a new topic, so that is why I could not take part, this is really frustrating me.

10 July, 2013 at 12:49

#2687

Zucket Mpisane

Member

Hey Tony,,i think,,now that i am a member of aimssec i must try to avail myself in any activities based on school programmes and even in community so that i have to convince the parents to give the learners a more chance to collect what ever it may needed by teachers at schools,,and in school programmes i have to help other teachers by asking them to meet atleast three times in a term so that we can make a mathematics a meaningful subject,,,huuurrraaaaa,,thumbs up for aimssec

10 July, 2013 at 12:50

#2688

Kate Ralarala

Member

Aimssec team must visit our districts because other officials and colleagues think that we are doing this for our own benefit hence they are ignorant and reluctant to attend the workshops and there are computers in our schools but SMT think they are for admin and management activities only.

17 July, 2013 at 21:39

#2700

sinobia

Participant

Kate, we would love to visit but we do not have the person power at AIMSSEC. We recognise the difficulties you experience but only the teachers of the school can convince the SMT that there is more to computers than admin. Please do not give up! Show them examples of communication on our website. Perhaps they don't know that there are alternatives.

22 August, 2013 at 12:29

#2663

Khonyie Khonyane

Member

by working together we can make this community better.Sharring ideas,being able to use computer can make most of us to benefit ie,access to website/internet.Asking others question or clarity where you don't understand,applying this excercises in our classes will benefit.

22 August, 2013 at 12:29

#2664

Jackie Simawo

Member

This has to be advertised as this is a good idea and be of benefit to many,i cannot think of the strategy now but think that is the way to go.As for you this is striking to their interest.

22 August, 2013 at 12:46

#2686

Anonymous

Toni,what if after or during the workshops,we introduce this discussion forum to other teachers even if they are not aimssec students?

22 August, 2013 at 12:47

#2683

Lusanda Ndzabe

Member

hi Toni
I think it is important for those people in authority to know the importance of eduacation. Very few people in power are of the Aimssec efforts. I am totally convinced that most of the heads are not aware of what is being done by Aimssec. They simply do not care to find out what is happening. I think some of them were not appointed on merit. When they see teachers being educationally empowered, they actually view it as a threat to their bread and butter. I think educators must just help each other by working as teams. i think is important for all Maths teachers to be trained to a certain standard. Any teachers who do not meet a specified standard must not be entrusted with the teaching of Mathematics. Most educators teach the subject because of the lack of Maths teachers. This should be done away with because the learners suffer most.

22 August, 2013 at 12:49

#2676

Anonymous

The on line community can be even better if all the teachers can be computer literate.Most of the teachers don't have computers or access to the internet.At our schools you need to have your own computer and your own 3G card in order to reach aiming high site.
Otherwise aimssec is so damn trying to develop us and we are very happy about their input and their programn.

22 August, 2013 at 12:50

#2674

Lusanda Ndzabe

Member

our districts are not given full support by the officials involved in terms of resources that are needed by the community.As teachers also we need to share ideas and be able to work as a team because teachers seem to undermine each other and that result to a community that lack principles and values.working together as a family ,team ,friends, partners can a make a better community.

22 August, 2013 at 12:51

#2673

Yalezwa Mongoato

Member

It is our responsibility (members), to inform our colleagues, in our shools, neighboring schools, up to all the teachers in our districts about this AH Teachers Online Support Network, not only those who attended aimssec courses, it will be helpful to the teachers.when I have a problem with the assignments,introducing a certain topic, it is the right forum to ask help from. we can introduce learners to sites like momaths,and other sites that are usefull to learners.

22 August, 2013 at 12:51

#2672

Lindelwa Mbabiso

Member

By making our learners having access in computors & give time to communicate with others.

22 August, 2013 at 12:53

#2669

Anonymous

Hi i really dont know but what worries me most on my cellphone i struggle very much to get online because of the network in my area,as a result icant get any information

22 August, 2013 at 12:54

#2668

Zanky Mahlahla

Member

Accessibility is the most important thing to have. Having said that also need to upgrade the standard of our institutions especially in terms of resources. Toni, I think, if I may say, it is no use to have all these in place and our target group does not have access to computers and the like or do not even know how to use these devices.

26 August, 2013 at 20:03

#2798

sinobia

Participant

Everything takes time. I know that it is very frustrating but two years ago very few people had access to cellphones in rural areas and this is no longer the case. We are in a transition, who knows what will happen in the next two years! Can I encourage all of you to support each other, form as many networks as you can to continue to improve and build on the quality of the teaching and learning of mathematics. A computer can make some difference but a good teacher is the best resource a learner can ever have. Believe in yourselves and make it happen.

Author

Posts
You must be logged in to reply to this topic.