This topic contains 1 reply, has 13 voices, and was last updated by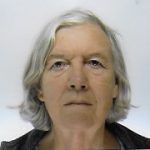 toni 7 years, 4 months ago.
Author

Posts

27 February, 2012 at 22:18

#928

toni

Keymaster

I hear similar stories from other teachers. Let's share ideas about what you might try to do.

We must help our learners to get the best possible test scores but not by rote learning of stuff they don't understand.

There are important skills that tests don't give credit for so let's not lose sight of that.

Have other teachers had this worry. Have you any suggestions?

13 March, 2012 at 16:40

#1007

Sdumo Msindo

Participant

Phindy I'm having the same problem but I think if we can do a lot of revision together with learners before they write their exams that can help. The reason behind this is, since they understood well during the teaching and learning process ëxtinction"occured because they didn't revise/practice the activities(0f which they must do it everyday because they can't memorise Mathematics). Let's try it and see the results.

18 March, 2012 at 19:50

#1033

Phindy Simani

Participant

Thanks Sidumo for the advice and I know from experience that when you do a lot of revision and studying as group that does makes a difference.I remember when I was still at school we used to revise all previous question papers. But this time I was referring to the monthly test.

30 March, 2012 at 13:41

#1143

Meka Jonas

Member

Pindy revision of everything you are going to test is the answer,test your learners mostly on examples you have done in class on their classwork books it makes it easier for them to remember.

30 March, 2012 at 13:42

#1142

Nelisa Nakase

Member

I also think revision is the key remedy to this problem, but generally learners of today forget very easily. Giving them homework everyday can also help.

30 March, 2012 at 14:25

#1171

Nono Gunguluza

Member

I think our learners learn to forget than to remember. Short tests at the end of the week may help as some form of revision on the work done.Also homework to practice the work will help them not to forget.

6 April, 2012 at 14:13

#1155

Sebie Lenaba

Member

I have also experienced such a problem,but on the other side I have noticed and learnt that the more you try to do a lot of revision or practice at least things become better many learners will pass the test.I also think our learners forget easily what they have been taught therefore we really need to do a revision.

6 April, 2012 at 15:34

#1174

Anonymous

Another problem we teach our learners in Xhosa and assess them in English. Educators lets use one language not to confuse them.

6 April, 2012 at 15:49

#1190

Tembile Tyutwana

Member

This is really frustrating. Please do not give up but you must try to encourage and motivate them to develop love and appreciation towards the subject. Try to develop a positive attitude in Maths and before you administer a test makes sure you have revised all the sections that are similar to the test.

20 April, 2012 at 12:39

#1347

toni

Keymaster

When learners respond in class and show understanding they are often responding to a spoken rather than a written question. When they meet a similar question written in a test their reading comprehension may not be good enough to understand what the question is about.

The remedy is to work from written questions much more often in lessons. Give the learners time to read the question and to discuss with a partner what it means before you give any interpretation.

It is our job as educators to help learners to do things for themselves. If they are too dependent on instructions from the teacher they will never succeed.

29 April, 2012 at 20:12

#1428

Ntosh Pinda-Nkonjane

Participant

Phindy sana, I'm having the same problem, I sacrifice my time and putting more efforts on lessons but they disappoint me a lot. I do introspection but sometimes I don't take the blame because they always lack the previous knowledge. That might be due to the fact that we are a full-service school, i.e admitting learners with barriers to learning. So in my classroom, I have more than 50% failures.

2 May, 2012 at 07:51

#1452

Vuyo Mthembu

Participant

Hi Pindi, sisi it is so dicouraging ,but don't be discouraged about that.After having done all the practical activities and your learners showing that they have understood the topic,try to engage them with written activities so that they are used to answer in a form of writing. Give your learners tutorials so that they are engaged even in their homes. We tend to think that giving learners homework is too much of them ,yet by doing so we trainig ou learners to read ,and interprete questions ,and that is also a skill that need to be develope to our learners. Learners have to know what is to be set ,as well as the format of the questions
Thank you Pindi for your concern.

2 May, 2012 at 07:53

#1447

Nelly Malamlela

Participant

i started extra classes recently for individual attention. I saw that I dont meet these learners need in a normal because of large numbers and that the time allocated for Math is not enough to teach using discovery method. I take small groups on weekends and holidays. I discovered many things from them. It is even worse when I found out that they dont remember what I taught them some while ago. So what I teach them is find solution by invesgation. since they are part of the discovery it is easy to them to remember. Up to now I see much improvement

2 May, 2012 at 08:05

#1462

Chris Clarke

Participant

I think a large part of the problem is determining which learners are struggling, before it is too late. It is usually hard to support learners who perform poorly in tests as the test comes at the end of the topic, term or year and the teacher is moving on. If there are real barriers for the learners it is best to identify and work to overcome these as early as possible.

Every lesson the teacher has the impossible job of trying to identify what all of their learners understands or doesn't understand. Despite the clear difficulty in this task a teacher can make it easier by creating specific assessment opportunities. This could be in the form of a formal test, halfway through the lesson sequence, group presentations at the end of a lesson, or even just holding up their answers written large and clearly on a mini blackboard/whiteboard/ large piece of paper. You could even perhaps try a 'no hands up' lesson where the teacher selects all of the learners who should answer randomly, instead of allowing the learners to volunteer answers.

Identifying learner's weaknesses during a test is important, however it is made meaningless unless the teacher can do something to support the learner's progress. Try not to leave it too late!

2 May, 2012 at 23:30

#1463

Phindy Simani

Participant

Thank you guys for your advices , I am prepared to try them and I will give you feedback after June examinations.Because really I never gave myself a chance for revision.

7 May, 2012 at 17:05

#1505

Chris Clarke

Participant

Good luck! And remember, revision doesn't just have to be dull practice questions done individually. One approach I'm quite fond of is the 'carousel' where you have a number of different problems arranged around the room, then learners work in groups on one problem and move to the next after a certain amount of time. All groups can record their answers and you get a good view of which groups understand the question…Learners from these groups can later present solutions.

Author

Posts
You must be logged in to reply to this topic.